"The coordination of knowledge and effort, in the spirit of harmony between two or more people, for the attainment of a definite purpose."– Andrew Carnegie
A group of like-minded Saltori Structured Thinking students come together for the attainment of whatever it is they each desire.
Why progress slowly when faster can be more rewarding.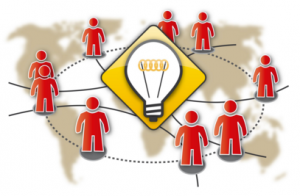 If you are new to the mastermind principle then here it is simply: 
One + One = More Than Two.
This means when two or more minds come together then the result is greater than what the two individuals would have created separately.
Personally I think this is probably the most powerful tool I have had at my disposal throughout my entire life, though a lot of the time I was unconscious to it. 
Did you know many of your favourite Disney moments from the 1930-1970s were conceived from a mastermind group of animators? Walt Disney referred to them as 'Nine Old Men.'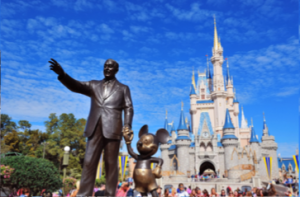 While still in their twenties and thirties, this mastermind group brought to the world such classics as Snow White and the Seven Dwarfs, Peter Pan, Cinderella, Alice in Wonderland, Sleeping Beauty, and many others.
Quantum Physics has proven we are all energy and are therefore all connected. 
Depending on which research you look at, it has even been proven or theorised that our minds do not store information. But rather that our minds are actually just like radio transmitters and receivers which access our memories and ideas from 'somewhere else'. 
I am one of the growing group people that think this 'somewhere else' is a collective intelligence, one which we can also access through using our subconscious minds.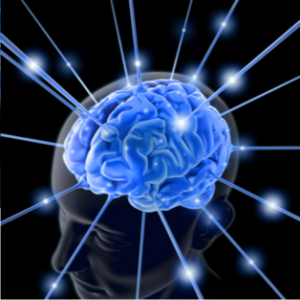 But where things get really interesting is when we combine two or more minds, as this interaction gives us faster and much greater access to this unlimited intelligence.
Throughout my life I have always been able to bring together one or more other people to help me. Their intention is also to grow themselves and to help me too. For example, I have always been an ideas and action person. I can have the idea and make it work… To a degree!
So it looks like from the outside that I am the brains and all that is necessary to make things work. But this is only an illusion…
*** My greatest success comes from my collaboration with like-minded people who help me take my ideas and ability to a level I could not reach alone. ***
To the world I am a one person success story, to me I am a success because of the mastermind team I get to work with on a daily basis.
The truth is we all have multiple mastermind groups in our lives. Though most people do not view them that way and so miss out on the many benefits that are available when two or more minds meet.
However, all people who get what they desire from life either use the mastermind technique consciously or unconsciously.
*** It is so powerful that it works whether you know about it or not! ***
So it doesn't need your knowledge of it for it to work. It is just one of the many rules of how things work, like gravity. 
Now I don't make the rules, but I know how to use them to my advantage, and masterminding with the right group is an enormous advantage in life.
If you can learn to use masterminding consciously then your growth will be exponential and that is why I have added this to the Saltori suite of training options. 
So if you take this to a structured level then it means surrounding yourself with talented people who share your vision.
The alignment of several smart and creative minds is exponentially more powerful than just one. So put this small group together with an extended and much larger group from around the world and the potential becomes unimaginable!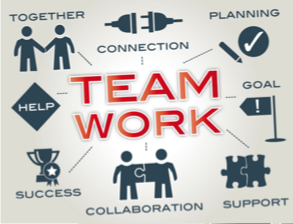 Therefore putting together a mastermind group of people who have been brought together for the common self-interest of getting what they desire, is the perfect addition to all the Saltori Structured Thinking training material.
But until recently I considered it, and it just never felt right. I do not do something until it feels right, so I didn't do it.
But it was such a good idea (natural progression) that I kept coming back to it… And thinking it was needed to bring together an expansion of the material and take the way of life to a completely new level. 
The problem was it kept falling down when I thought the Mastermind would just end up as everybody listening to me, or being too afraid to make their point. So I instinctively knew I was what would stop this being all it could be. 
Then in mid 2015 a friend said to me, 'you don't need to do it! It just needs people who are interested in progressing their abilities.' This was the missing piece of the idea, and it brought everything together.
My role in it was to be the person who brought it all together and created the environment for everyone to be allowed to grow. 
This mastermind is run by students for their own and for the benefit of the group. The people hosting the events are students who have been studying Structured Thinking for several years and have had plenty of life-changing success with it themselves.
What You Can Gain From Becoming Part of The Saltori / A Bug Free Mind Mastermind
If becoming part of the mastermind sounds interesting then here are 7 reasons why this mastermind group may be right for you: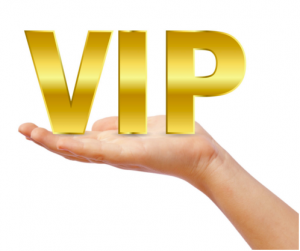 1. You'll be part of an exclusive community.
Joining a mastermind typically involves you being invited by the members or going through an application process. The other members need you just as much as you need them, so quality of experience and knowledge is crucial to all involved.
However, this won't be happening… There is no playing you in rule here. But there is an eviction rule, which is you have to play nicely and practice going to give.
Apply this and you will invoke the law of reciprocation at some point, and you getting what you desire will sort of take care of itself when you become focused on exactly what you desire to get.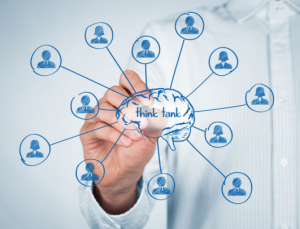 2. The group allows and nurtures very careful consideration.
Once you are involved in the mastermind, that feeling of 'being alone' while becoming 'Bug Free' or growing your business, solving a big problem and many other things, just dissolves.
The other members of the group turn into business advisors, relationship advisors, parenting advisors, you name it advisors, and vice versa. You end up helping them too… As the highest way of learning there is, is when you teach. So this perfectly facilitates that opportunity.
3. Collaboration is the name of the game here.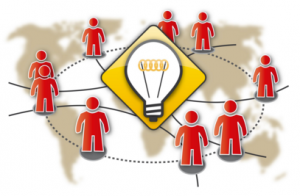 You may find someone in the group that is a perfect fit to work on a project with you. Or, you may be the perfect person to help another member as well. The group works together collaboratively, to achieve more together.
If you are struggling somewhere then prepare for a barrage of ideas, possibilities and opportunities. It is almost impossible when involved in a Mastermind group for a person to remain stuck for long.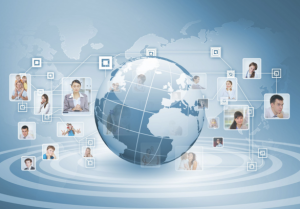 4. You'll be dramatically extending your network of people.

Joining a mastermind expands your network exponentially and rapidly. If you are in business, you already know how important your network is.
By joining a mastermind, you instantly add to your network and typically gain the networks of those in the group with you. This can often be the sole reason people join masterminds.
However, this group is focused on a deeper understanding, and continuing Structured Thinking as a way of life, and then also the expansion of dreams and desires. 
Smaller groups will inevitably form from this larger group of like-minded people to focus on specific projects.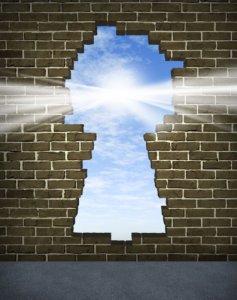 5. New learning will be unearthed from this community.
I do not have the sole right to come up with structured thinking techniques, ideas and new concepts will take shape and be created. This is because everyone in the mastermind is unique in skill, experience and connections.
By interacting and sharing your challenges, it's almost certain that someone in your mastermind will have a solution for you and you may also be able to offer a solution, connection or tactic to help another in the group.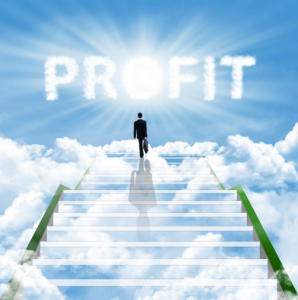 6. Cross-promotion in some way.
When you join a mastermind, you will most likely find ways to help each other by utilising cross promotion. Finding ways to help each other through promoting to your respective networks.
There may, and will likely be a financial benefit, or an advice benefit in the process. But they are secondary to going to give as one of the principles of structured thinking and the law of least effort is that getting becomes an unavoidable consequence of giving.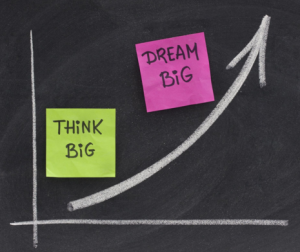 7. Thinking bigger, much, much BIGGER.
Being in a mastermind will truly give you a Master Mind! You can't help but think bigger and stretch beyond your current boundaries when surrounded by amazing people doing amazing things…
Masterminds are incredible and can do wonders for your life, for your business, for your career, for your relationships… Growing in a group is not only more effective, it's quite a bit more fun!
Are You Looking For Your Purpose In Life?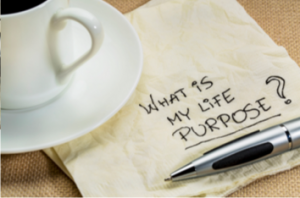 If you are struggling to gain clarity on where you are going then this mastermind may be the perfect place to help you find clarity.
If you focus on giving, you will probably find that one day what you have been looking for has all of a sudden 'become obvious'. This is the truly magical effect of surrounding yourself with amazing people.
Without this clarity, you may already know it's costing you a vast amount of time, and probably money.
Because of the nature of my intention for Saltori there will be people in this group from all over the world. The founding members of this Mastermind are made up from the three groups of people who attended the multiple day Success Made Certain events I ran in 2013, 2014 & 2018.
We are also inviting in several other students who have been practicing the principles and training for years now and who already know the techniques to a very high level.
This Mastermind is designed to bring in people who have bought into the how to think methodology and are wanting to raise their consciousness over time as a way of life.
What You Can Expect If You Decide To Join
The format is we have 12 webinar masterminds a year. The date will be roughly on the 2nd Tuesday of the month (Time and dates may vary slightly to suit the host).
The sessions are live, and they are also recorded and put into the private area of the community site.
The mastermind will have at least 1 host and normally 2 panelists (with all but one exception due to technical difficulties). All of which are long term Saltori/A Bug Free Mind students.
At times there may also be 2 or maybe 3 guests. This will continue to evolve and find something which works better. 
Here are a few images from inside the Mastermind (click to enlarge):

The basic format of each meeting is: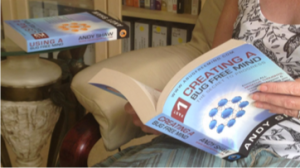 Choose a chapter from one of the two books and read, listen or watch it before the next meeting. Then discuss the chapter at the mastermind.
The idea is at least one of the guests on will give an example of how they used the training from that chapter to solve a problem or re-arrange an area of life using those techniques.
This creates a far greater understanding around that chapter, and those techniques. 
This idea was not mine, it came from a Mastermind group of my Success Made Certain students who got together regularly to do exactly that!
You have unlimited growth potential in your mind and life, however, if you are the smartest person in the room then your growth potential will be limited and not stretched… Which means you are in the wrong room!
Being the smartest person in the room may be comfortable, but all you can be probably lies outside of your comfort zone. The idea of this Mastermind is to have access to all you need, but not be too far outside of your comfort zone.
The Saltori Mastermind Connects With All Your Structured Thinking Training To Raise Your Level of Consciousness
You join a group of like-minded people who are focused on growing and expanding their understanding around Structured Thinking.
You join a group of like-minded people who see other peoples growth as benefiting themselves.
You get lifetime access to 12 mastermind sessions a year.
You get the recordings of all these, and all other sessions.
You get a private group community.
You are welcome to apply to be a guest on any Mastermind.
You have the option of asking questions on any mastermind session.
You have the opportunity of suggesting future group discussions.
You are also joining at the start and will be grandfathered into whatever evolution this groups takes.
You also have a 30 day money back guarantee.
At 'Sale Time' the price of Lifetime Access to the Mastermind is:
One payment £747 ($953 apprx.)
Two payments £387 ($494 apprx.) – one payment now, one in 30 days
Three payments of £267 ($340 apprx.) – one payment now, one in 30 days, and one in 60 days
(Also please note that out of sale time it is only available as asingle payment for £1499 ($1912 apprx.))
_____________________________________________________________________________
Please note this is a private page just for A Bug Free Mind Students.
The prices you see above are what the Mastermind is sold for during our Annual Sale on www.Saltori.com.
The price you will be paying if you decide to join the group is just £125 ($159 Approx.)
Click Here to go to the Special Offer Page and grab this bargain before all 100 places are sold out
Best wishes,
Andy